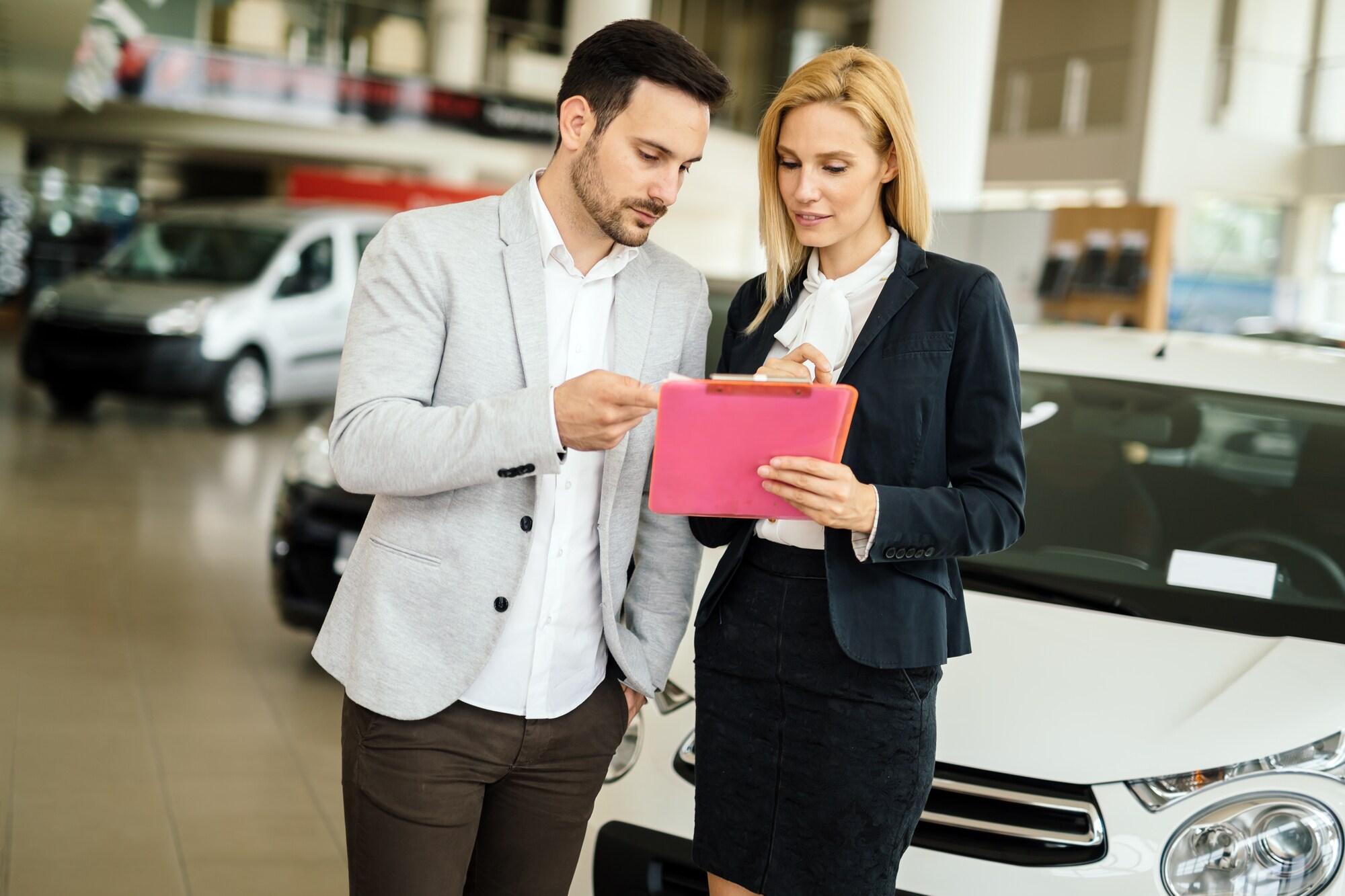 Purchasing a new car is an exciting time. It smells great, it looks great and if it ticks all of your boxes, it might be the perfect fit for you and your family. It's also not a decision that should be made lightly, and it requires careful consideration. To help you get started, here are some questions to ask when buying a new car, both to yourself and the dealership.
Questions to Ask Yourself When Buying a New Car
1. How much can I afford?
Knowing your budget before you go car hunting is essential because it will help keep your expectations and options realistic. That brand new fully loaded Ford Mustang coupe might look amazing, but can you afford it? Factors to consider include:
- Your down payment contribution
- Whether you qualify for financing, and if you do, what your interest rate is
2. How much room do I need?
Answering this question can further help you narrow down your options. If you're shopping for a vehicle for yourself, then you probably don't need a big SUV with three rows of seats, but if you have a big family, then you might consider a Ford Escape SUV or 2020 Ford Explorer, for instance.
3. How will this car, truck or SUV be used?
Consider this vehicle's primary purpose. Is it your work truck, weekend multitasker or primary transportation for your family? Or will it be your no-frills, dependable point-A-to-point-B commuting machine on wheels? Whatever your purpose is, give it some thought before you begin your search.
Questions to Ask the Dealership When Buying a New Car
In addition to asking yourself questions when buying a new ford vehicle, there are also questions you may want to ask the dealership.
4. What kind of financing do you provide?
Dealers like Bob Gillingham Ford provide financing options for customers to help them pay for a new car. Traditionally, you provide a certain amount for a down payment and/or receive some value on your trade-in (if you have one), and then the balance left for the vehicle you buy is financed by a lender. Various circumstances will dictate what interest rate you qualify for and what your monthly payments will be, depending on how long your loan is. Most vehicle loans are for four, six or seven years.
5. What's the warranty coverage?
Many new cars come with a warranty when you purchase them, including brand-new Fords. Ask your Bob Gillingham Ford sales representative about warranty coverage to find out what repairs and maintenance tasks are covered and which may not be.
If you're ready to purchase a brand-new Ford vehicle, stop by Ford dealer in Parma to browse our new inventory. Find the car, truck or SUV that suits your lifestyle and take it for a test drive.