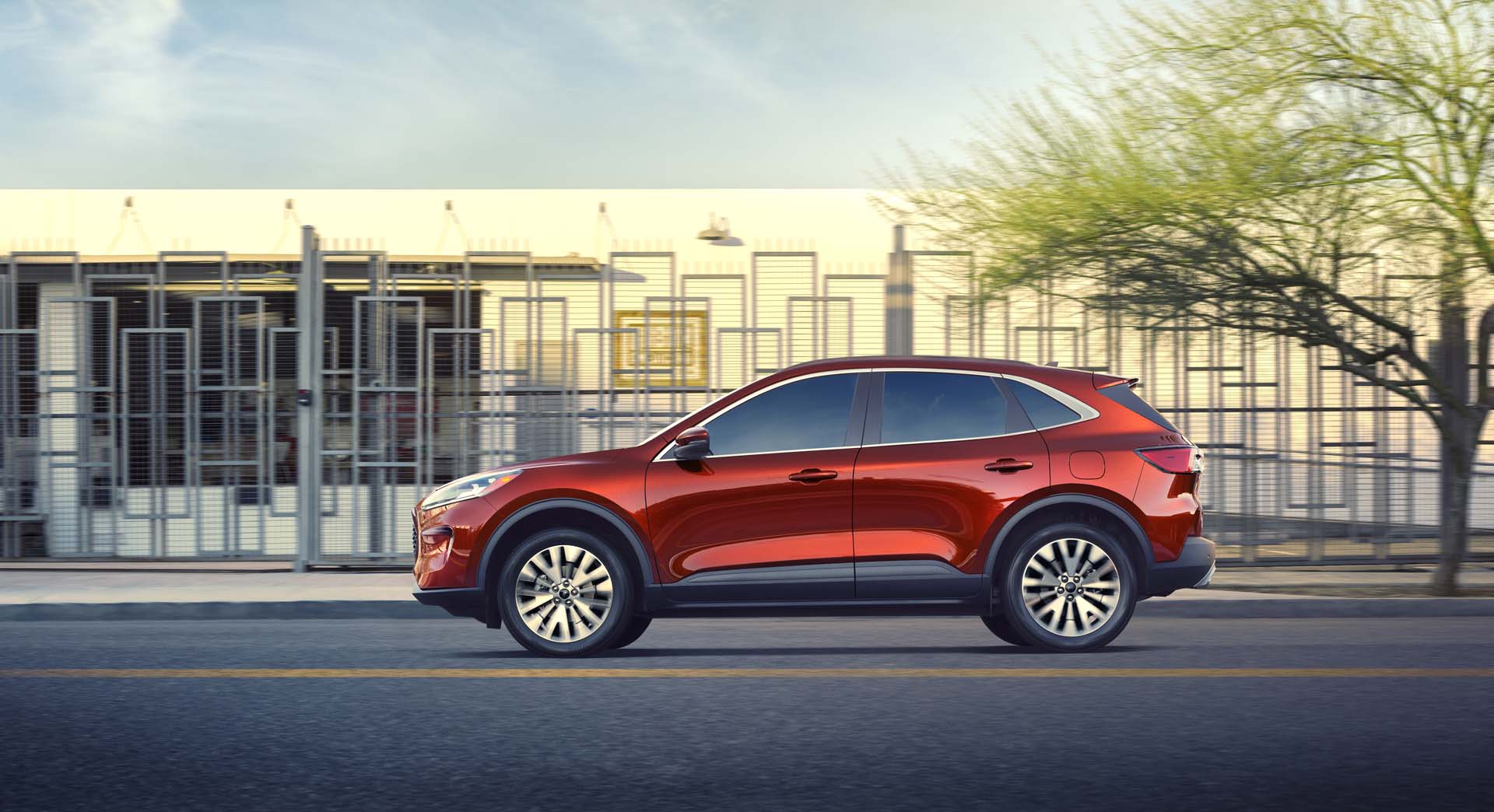 ?
If you're in the market for a new vehicle, you may be weighing the options of whether you should buy or lease. There are benefits and drawbacks to each approach, and the one you choose is likely going to depend on your personal financial situation and what works best for your lifestyle. If you're someone who doesn't commute a lot, enjoys trading up to a new model car and likes to get a great deal on whatever you choose to drive, leasing might be something to consider. Here are three reasons to lease instead of buy your next Ford car, truck or SUV.
1. It Can Be More Affordable
If you love cars and driving, leasing is an affordable way for you to drive new cars without spending a lot of money to buy one outright.
Leases are generally broken up into manageable monthly payments and usually have distance and mileage limits. When your lease term is up, you can usually choose to buy the car or trade it in for another lease.
There are also usually fewer costs upfront. Most of the time, there isn't a down payment involved, and your sales tax ends up being a lot lower because you're only paying tax on the value of the car you actually use.
If you own a small business, there's one other perk to leasing you may not have known — leases are generally tax deductible.
2. Enjoy the Perks of a New Ford Every Time
Leasing is a great way to enjoy the newest technology and luxurious features Ford has to offer. If you're trading in your lease every year, you get to see what's new for each model year and test out the features you like best. Whether you like sitting back and relaxing in leather seating or enjoying a top-of-the-line sound system, you can find it when you lease a new Ford.
3. Warranty Perks and Worry-Free Maintenance
Because you're probably driving a newer car, you're less likely to deal with the maintenance issues that tend to plague vehicles as they age. If you're a busy person or on the road a lot, leasing can provide peace of mind when it comes to car maintenance.
Furthermore, many lease offers include a warranty period, such as 36 or 24 months. This means common maintenance tasks are covered under your lease agreement. Specifics vary by vehicle and lease contract, so be sure to ask your sales representative at Bob Gillingham for details. Knowing your vehicle is covered for many major repairs under warranty is a huge advantage to leasing.
If you're interested in leasing your next brand new 2020 Ford Escape, 2020 Ford Ranger, a new Ford F-150 or even reserve your spot for a state-of-the-art Mustang Mach-E, stop by our Ford dealership in Ohio at 8383 Brookpark Road in Parma, Ohio, to speak to one of our sales representatives and take one of our vehicles for a test drive, or you can give us a call at 216-592-9142.