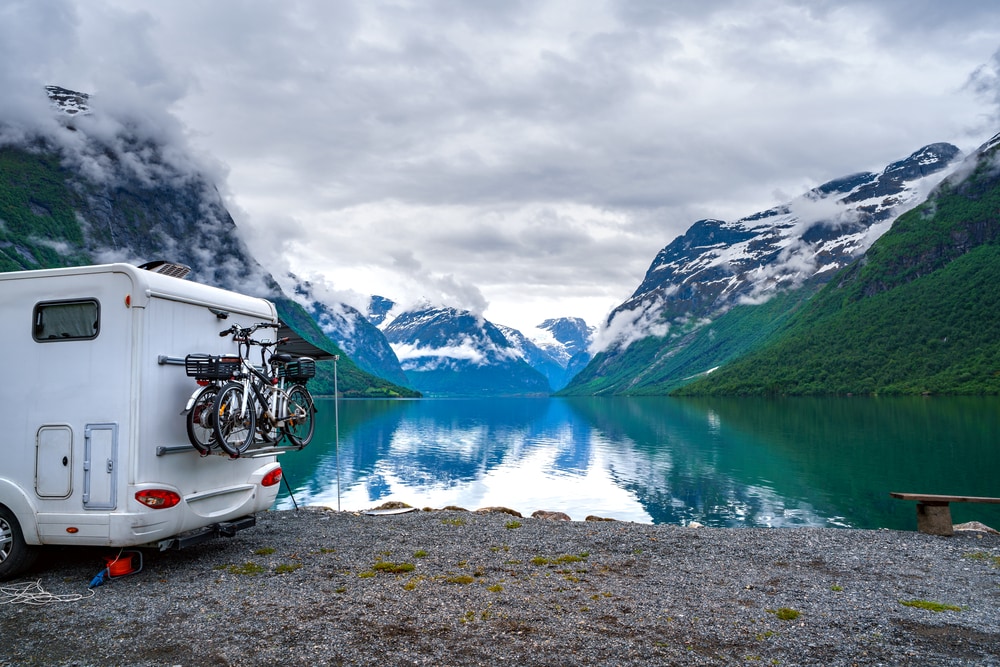 The Ford F-150 was America's best-selling truck for the 42nd straight year in 2018. And we expect that legacy to continue well into this decade. People choose F-series trucks for a variety of reasons — some people need them to be daily workhorses at the construction jobsite, and others like using it to haul their boats in the summer and snowmobiles in the winter.
Other F-150 owners are outdoor enthusiasts and enjoy hitting the road with a camper in tow. If you like exploring the great outdoors from coast to coast, a camper can be a great thing to have — campers offer convenience, relaxation and dry sleeping quarters. Some of them might even be outfitted with camping stoves and provide space for simple meal preparation. Whatever your needs are, there's a compatible camper that suits your F-150 truck. Check out Bob Gillingham Ford's picks for five great Ford F-150 camper options.
1. Lance 650
This hard-side camper is designed specifically for half-ton pickup trucks like the Ford F-150. The Lance 650 boasts a full gamut of features, including spacious sleeping quarters, a dining area with a window for enjoying your morning coffee and a two-burner range. There's also a tankless water heater, toilet and sink.
2. Four Wheel Campers
These low-profile campers sit right in your F-150's truck bed and are specially designed to fit in full, mid-size and even flat-bed trucks. Many models are available, depending on the length of your truck bed, and options range from the basic, which includes sleeping quarters, a small sitting area and a sink, to the more elaborate with a roll-over couch in addition to sleeping quarters. Make sure to ask about the batwing awning, which does a great job of providing shade when you're relaxing outdoors.
3. Super Lite Truck Camper
Designed for half-ton trucks, the Super Lite truck camper ranges in dry weight from about 1,120-1,360 pounds. It's a hard-side camper, but some of the lighter models weigh about as much as a softside one. Inside, you'll find basic amenities: a fridge, two-burner stove, queen-size bed and sink.
4. Alaskan Campers
These are hard-sided, telescopic campers for F-150 trucks. Alaskan Campers offer a comfortable experience in a low-profile design that fits right into your truck's bed. Sizes are based on the size of your bed and range from 6.5 to 10 feet with a cabover and 8 or 10 feet in a non-cabover design. These campers have plenty of interior room and conveniently raise and lower, so you can maximize gas mileage.
5. Habitat Truck Topper by AT Overland
If you're really looking to go minimalist, the Habitat Truck Topper might be a good option for you. It weighs only 340 pounds and is made of aircraft-quality aluminum. It includes an all-weather fold-out tent, a built-in mattress and interior carpeting. Available options to increase your comfort and enjoyment include LED lighting, forced air heating and cabinetry.
If camping is an annual event for you and your family, why not consider a new Ford F-150 so you can add a camper to it? Stop by our Ohio Ford dealer in Parma to take a new F-150 for a test drive, and then find a camper to match your bed size.