Ford Tire Service
Having good tires can make a world of difference when it comes to your vehicle's performance. Tires impact everything from fuel efficiency to handling to safety, which is why it's imperative to keep an eye on their condition. Whether you have a flat requiring repair or need a simple tire rotation to improve the longevity of your vehicle's rubber, the auto service team at our Ford dealership in Parma is here to help!
Schedule tire service at Gillingham Ford and we'll perform any tire repairs, wheel alignments or other tire service your vehicle needs. Whether you drive a Ford F-150, a Mustang Mach-E or a car of a different make and model, we're equipped to take care of everything!

How Do I Know if I Need New Tires? 
It's easy to find out if your vehicle needs new tires, but if you ever get stuck, feel free to give our team a call and we'll take a look!
You can begin by examining your tires for any punctures and uneven wear. We also suggest performing a Penny Test to determine tire tread depth, which is easy enough for anyone to do at home: just put a penny into the tread grooves with Lincoln's head facing down. If the tire tread is so thin that the top of Lincoln's head is still visible, it's time for new tires. If you notice any issues, it's time to schedule an appointment at our Ford service center.
Customers always ask us "do I need new tires?", and we typically advise that you replace your tires if they show visual signs of wear, such as sidewall cracking or splitting, or are older than four or five years old. Of course, prior to recommending replacement, we'll perform a thorough inspection to determine if you simply need a tire rotation or tire repairs for a puncture.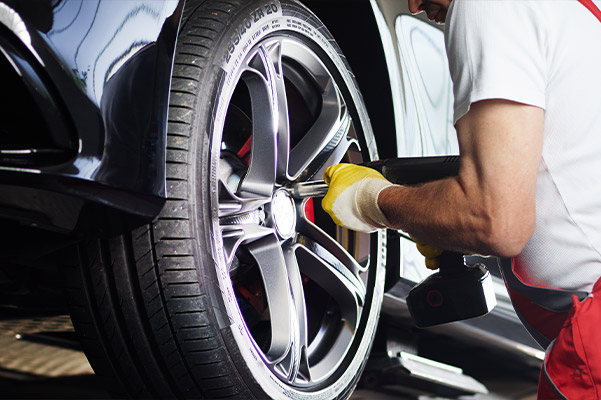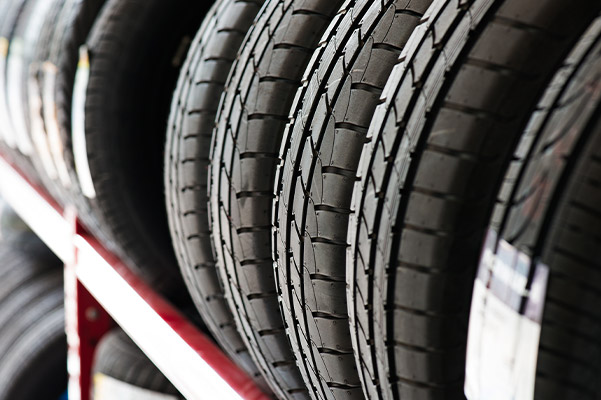 Does My Ford Need a Tire Rotation?
Scheduling routine tire rotations every 7,000-10,000 miles is a good idea, as doing so will help prevent uneven wear of your tires and promote longevity. Tire rotations also help prevent wear and tear on other suspension components of your Ford truck or SUV, as they ensure your vehicle is travelling evenly on the road.
If you notice uneven tread wear, poor handling and traction, or an uncomfortable ride, it might be time to schedule a tire rotation in Ohio.